A story of mine, called 'Adele' is out now in the Blunderwoman anthology VINTAGE LOVE STORIES. It will be available in ebook and paperback soon, but for now it is available as an audiobook from https://www.audiobooks.co.uk/audiobook/vintage-love-stories/348868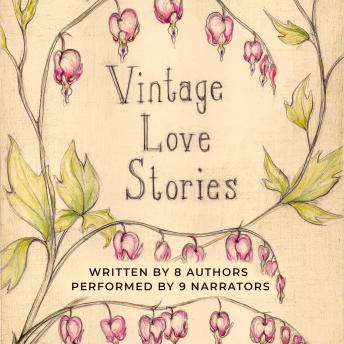 Here's a snippet from 'Adele':
Grace looked at her left hand, at the gold band on her wedding finger. She tilted it in the dusty swirl of light from the window, the band shining as it caught the light at just the right angle. There was some sparkle left to it.
Grace looked away, to the blue sky beyond the window panes; the rooftops of houses the opposite side of the street forming sharp teeth against the blue, like terracotta mountain peaks.
Her sight grew bleary. She'd been trying to fight the tears back for days and for the most part, had managed admirably. But now they came in a deluge, pouring from her eyes, heavy raindrops that rolled down her cheeks and gathering in her lap.
If I cried long enough, she thought, I'd have a pool of water there. One hand over the other, like the hands of a garden sculpture built to capture rain for the birds. The decades would be but moments in time. Forty years of marriage—a life! —passing in a kaleidoscope of sunrise and sunset.